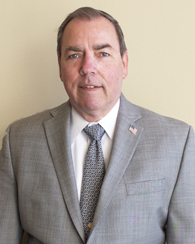 Victor Dollar
Senior Vice President of Sales
Joining Brighton in 2006 to oversee operations for a number of hotel properties within Brighton's portfolio, Victor brings over 21 years of extended stay, resort, full and select service experience. His experience has ranged with positions from Director of Sales & Marketing, Assistant General Manager, and General Manager. He prides himself for his strategic endeavors to increase sales, rates, community relations, and ultimately profitability.
Victor is a service minded leader known for his tremendous energy for success, and passion for motivating his team to achieve optimum results. During his employment at Marriott, he was awarded the coveted Silver Award from Marriott for Guest Satisfaction. He also serves as Chairman of the Ventura County Lodging Association, Board Member of the Workforce Investment Board, and Board Member of the Ventura Visitors and Convention Bureau.